Teaching Partnerships
While GIVE's mission is to build a supportive partnership between teachers, Irish and Gambian, the GIVE team concentrates on working with the Gambian teachers in workshops dealing with a variety of professional practice issues such as lesson planning, classroom management and provision of teaching resources. Some of the GIVE volunteers may also work side by side with Gambian teachers in their classrooms.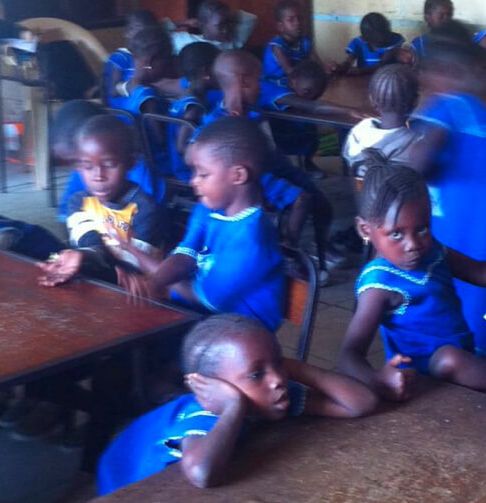 In The Classroom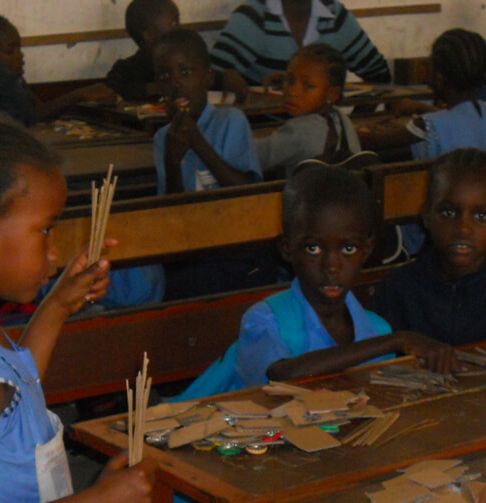 In The Classroom
Some of our retired teachers have also worked in classrooms supporting teachers in their work. This work can entail taking small groups within a class or working with a child on a one to one situation within the classroom. The volunteers may be asked to help with English Language, Reading or Maths.

Some volunteers read stories, sing songs or recite rhymes to the delight of the children. There are times when a teacher is simply grateful for another pair of eyes and hands in the classroom. Support of this kind is greatly valued and very rewarding for the volunteer. The work is not limited to primary school but could also be undertaken at secondary or vocational level.