Our Story
The Gambia Ireland Volunteers in Education (GIVE) had its origins way back in 1974 when two young country teachers, Joe Griffin, from Lispole, Co. Kerry, and Micheal McHugh, from Sligo, met while working in a new school, Scoil Cholmcille, Tallaght.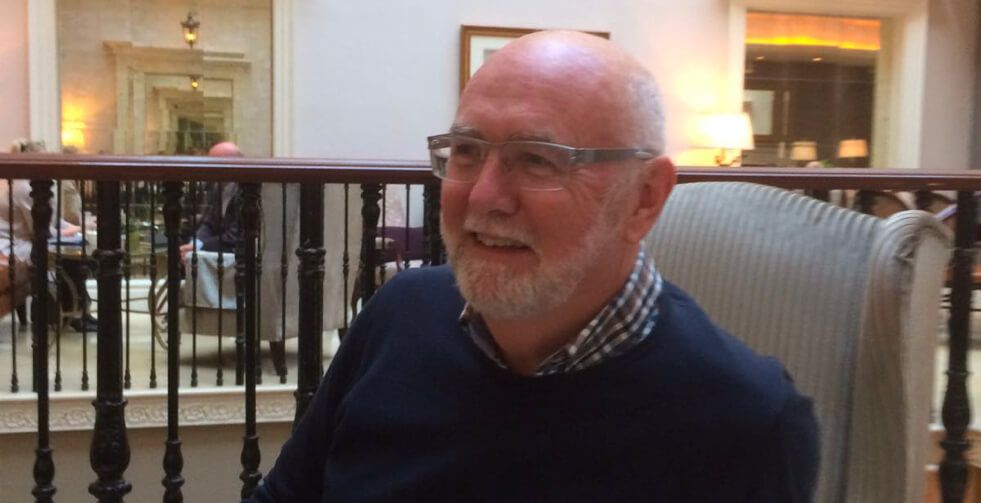 Joe Griffin Founder of GIVE
Joe Griffin went on to become School Principal in Scoil Cholmcille in Ballybrack, Co. Dublin and later Ashfield College, Templeogue. Michael McHugh progressed to become CEO of the INTO Credit Union, Comhar Linn. Then in 2008, Joe Griffin took early retirement but soon felt he had more to give. Fortuitously Michael was at hand and he invited Joe to join himself and John Carr the then Secretary-General of the INTO to accompany them on a mission to The Gambia, where both had become seriously involved in Education related projects.
After a one-week fact-finding mission where Joe met many stakeholders in Education in the Gambia, he identified the perfect niche.
He was keenly aware that at home in Ireland many retired teachers would be willing and able to give some of their time and expertise for a short period (six weeks approximately) to help support their colleagues in The Gambia.
On Joe's return to Ireland, he set about publicising the need for support in The Gambia. An adventurous group of nine teachers volunteered to help set up GIVE and travelled to The Gambia in January 2011 to establish the GIVE presence and scope out the best ways of supporting education in The Gambia.
Tremendous progress has been made since 2011 in building strong supportive partnerships between the GIVE team of volunteers and their Gambian teacher colleagues, particularly at Early Childhood Education level and at Lower Basic (Grade 1 and Grade 2) level. A number of Gambian teachers have come through this professional development journey and are now, 2019 and 2020, facilitating workshops with their colleagues in their own schools and in clusters of schools. This progressive development is recognised by all education stakeholders in the Gambia as a model of best practice.
Our logo says it all, the legend of the 'Salmon of Knowledge' epitomizes what we stand for – the imparting of knowledge, the love of learning, the power of education, the appreciation of culture, the development of understanding between people and nations.
GIVE is a signatory of
Comhlámh
.
The GIVEproject is a showcase of what's best in teaching and learning.
Come join us and enjoy the journey!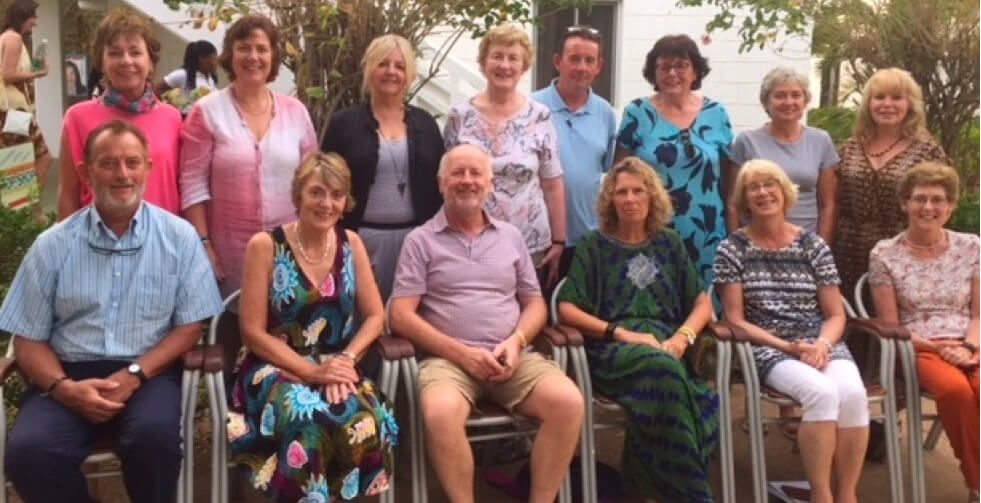 Give Team 2019
If you wish to participate in any of the volunteering areas or indeed if you have any suggestions on any other area please contact GIVE Foundation at giveireland@gmail.com.